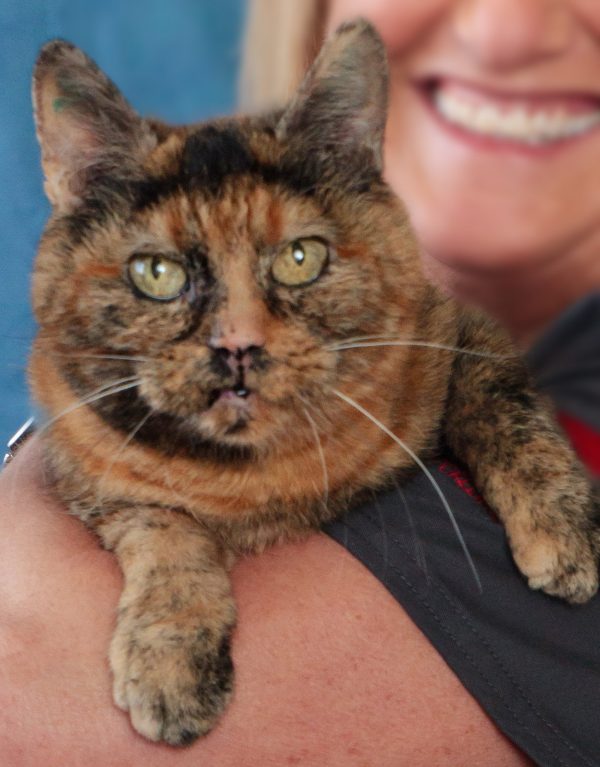 Official Face Licker
Ford is our official face licker and Debbie's personal butt warmer. Rarely seen outside of the chair she so graciously shares with Debbie-mom, she can sometimes be seen and heard begging to be lasered. If you've ever needed convincing that laser therapy works, just ask Ford, who has bilateral hip dysplasia.
Our oldest feline resident, she doesn't let her age or condition slow her down one bit- as evidenced by the times she gets the "zoomies" and runs the length of the building in a wild tizzy. Besides enjoying laser therapy and licking faces, Ford also loves chewing on paper, and is string cheese and cat nip obsessed!
---