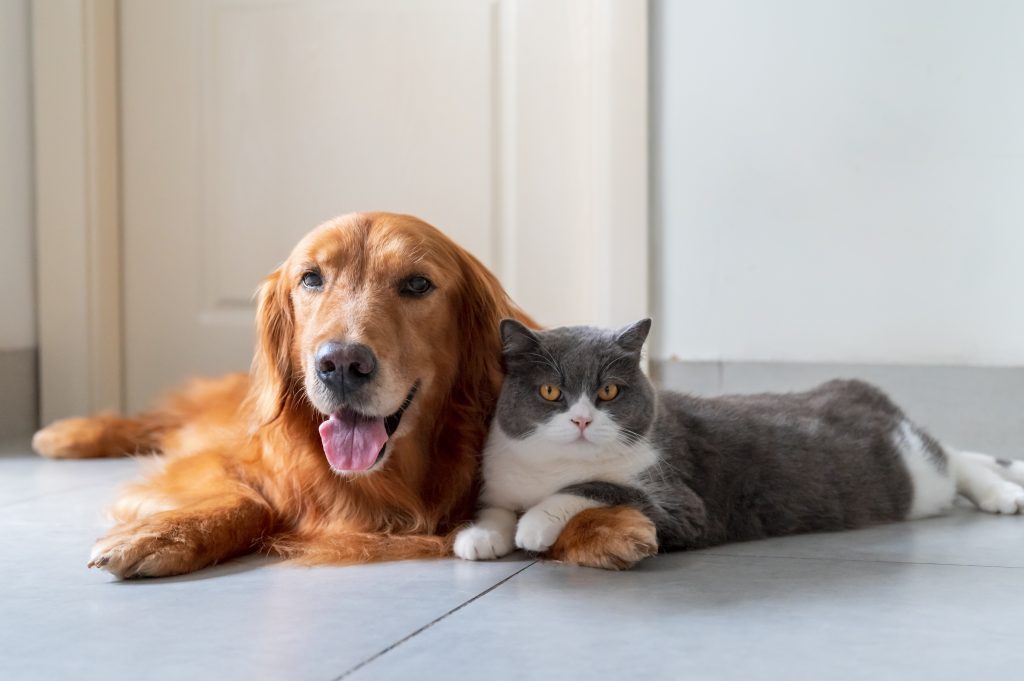 Petly® Plans provides preventive veterinary services for one year, with the cost divided into 12 affordable monthly payments. You can upgrade your plan as your pet ages.
All plans include:
Preventive care examinations and core vaccines.
Additional discounts on eligible items not included in the plan.
At Striegel Animal Hospital, we look forward to helping you provide your pet with the best possible care at every stage of life. Petly Plans helps us make that care more affordable and convenient for you. Ask one of our team members about Petly Plans and which plan is right for your pet.
All plans have many optional add-on items to make them customizable to your pet's specific needs while allowing you divide the cost over 12 months.
*Monthly payments seen below do not include add-on items that our Veterinarians may recommend for the needs of your pet.
Puppy & Kitten Plans
Help your pet get started on the right paw. Petly® Plans offer an array of plan options to choose from and can be personalized to meet your young pet's needs. What's even better, Petly Plans is good for your pet and your wallet. Our puppy and kitten plans include all the preventive care examinations, core vaccines, and basic laboratory tests necessary to help protect pets against illness and disease. Gold also includes our routine spay or neuter surgery package.
| Service Guide | Silver | Gold |
| --- | --- | --- |
| Preventative care examination (up to 3) | | |
| Core vaccine series (administered based on age, breed and risk) | | |
| Intestinal parasite screen (based on age, breed & risk) | | |
| Basic deworming treatment | | |
| Feline Leukemia and FIV screen (kittens) | | |
| Pre-surgical blood work | | |
| Routine spay or neuter surgery package | | |
Routine spay or neuter packages include:
Pre-surgical exam
Pre-surgical IV catheter
IV fluids during the procedure
Anti-nausea medicine prior to procedure (Cerenia)
NSAID (pain medicine)
Injectable and gas anesthesia
Electronic Vital sign monitoring by a Licensed Technician
Thermal Support
Surgical procedure
Tattooing
Post procedure Laser therapy
Post procedure monitoring
Post surgical exam
E-collar to go home
| Membership Fees and Discounts | Silver | Gold |
| --- | --- | --- |
| Initial membership fee | $99 | $99 |
| Multiple-pet discount | -$20 | -$20 |
| Monthly payment for kittens | $40 | $70 |
| Monthly payment for puppies | $38 | $74 |
| Discount perk on non-plan items | 5% | 10% |
| Adult Pet Plans Service Guide | Silver | Gold | Platinum |
| --- | --- | --- | --- |
| Initial membership fee | | | |
| Core vaccine boosters (administered based on age, breed and risk) | | | |
| Intestinal parasite screen | | | |
| Triple SNAP (Heartworm/Leukemia/FIV screen) (cats) | | | |
| 4DX (Heartworm/Tick-Borne Parasite screen) (dogs) | | | |
| Annual Complete Blood Screen | | | |
| Urinalysis with Sediment | | | |
| Thyroid T4 Screen | | | |
| Radiographs (3 views) | | | |
| ProBnP (heart function) (dogs) | | | |
| Membership Fees and Discounts | Silver | Gold | Platinum |
| --- | --- | --- | --- |
| Initial membership fee | $99 | $99 | $99 |
| Multiple-pet discount | -$20 | -$20 | -$20 |
| Monthly payment for cats | $24 | $44 | $65 |
| Monthly payment for dogs | $29 | $49 | $75 |
| Discount perk on non-plan items | 5% | 10% | 10% |